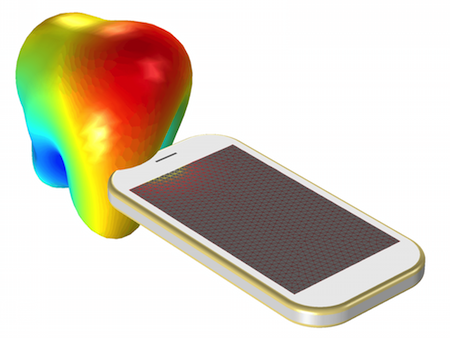 As you leave for work, your garage door closes and texts your office coffeemaker to start brewing a fresh pot. During the day, your sprinkler system gets a weather report that it's going to rain and cancels its afternoon watering. This isn't a futuristic television show, it's the Internet of Things, and with the next generation of wireless communication, 5G, it's coming soon. First, we need to optimize the performance of existing mobile device antennas.
Read more
---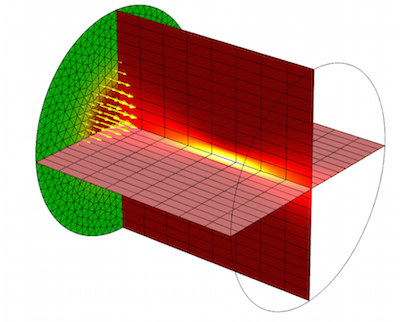 A question that we are asked all of the time is if COMSOL Multiphysics can model laser-material interactions and heating. The answer, of course, depends on exactly what type of problem you want to solve, as different modeling techniques are appropriate for different problems. Today, we will discuss various approaches for simulating the heating of materials illuminated by laser light.
Read more
---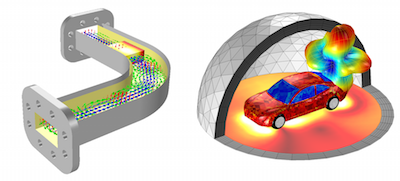 When solving wave electromagnetics problems with either the RF or Wave Optics modules, we use the finite element method to solve the governing Maxwell's equations. In this blog post, we will look at the various modeling, meshing, solving, and postprocessing options available to you and when you should use them.
Read more
---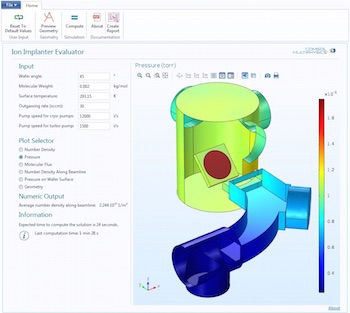 The semiconductor industry uses ion implanters to implant dopants into wafers. To optimize the design of these devices, engineers need to quickly and easily test a wide range of parameters. Simulation apps help streamline the design process of ion implanters by sharing the capabilities of a simple and fully customizable interface with colleagues who don't have a simulation background. Here, we introduce you to our Ion Implanter Evaluator demo app.
Read more
---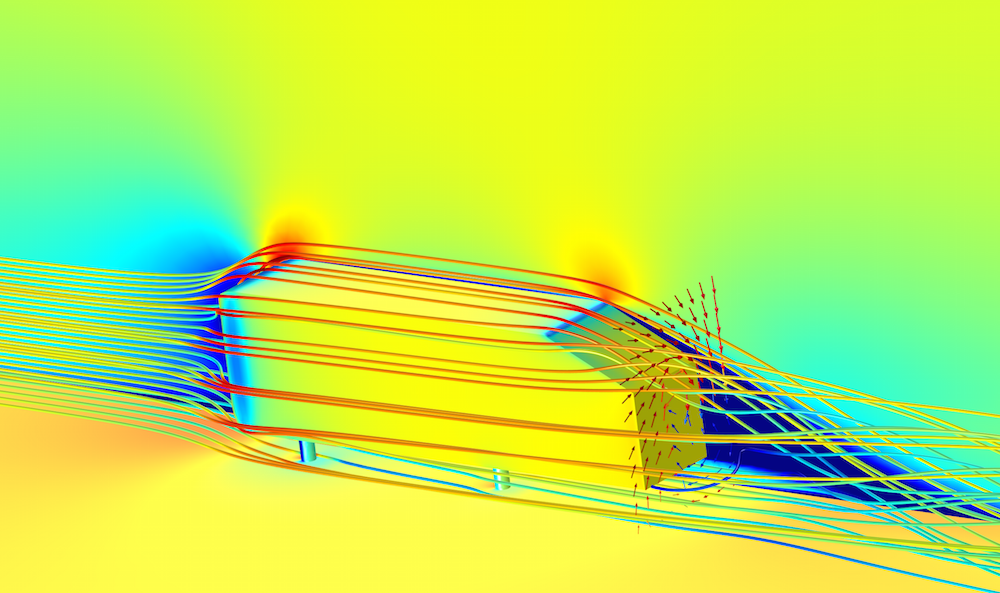 In fluid flow simulations, it is often important to evaluate the forces that the fluid exerts onto the body — for example, lift and drag forces on an airfoil or a car. Engineers can use these body forces to quantify the efficiency and aerodynamic performance of designs. Today, we will discuss different ways to compute lift and drag in COMSOL Multiphysics.
Read more
---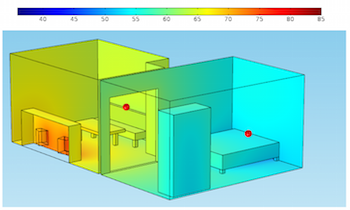 The acoustic diffusion equation is the quickest and easiest way to model high-frequency acoustics. In fact, this method of acoustical analysis proved particularly helpful in planning the layout of my parents' future home. I will introduce the topic of acoustic diffusion by sharing my own personal experience, while highlighting the assumptions behind this modeling approach, as well as its strengths and weaknesses.
Read more
---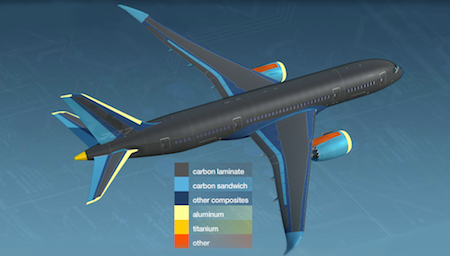 At Boeing, innovation comes in the form of modern aircraft such as the 787 Dreamliner, whose body is made up of over 50% carbon fiber composite. While incredibly lightweight and strong, such aircraft composites are not inherently conductive, thus requiring additional protective coatings to mitigate lightning strike damage. Here, we describe how multiphysics simulation is used to evaluate thermal stress and displacement in the protective coatings that undergo temperature fluctuations associated with the typical flight cycle.
Read more
---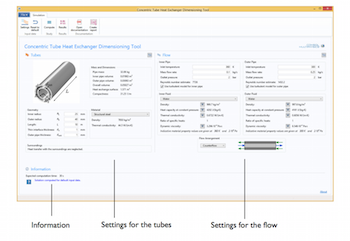 By design, heat exchangers transfer heat from one source to another. When analyzing the efficiency of this heat transfer, it is important to consider the impact of the system's dimensions. Simulation offers a simplified approach to testing the performance of various designs. With simulation apps, you can now bring this power into the hands of those who are not simulation experts. Let's get started by exploring the Concentric Tube Heat Exchanger Dimensioning Tool demo app.
Read more
---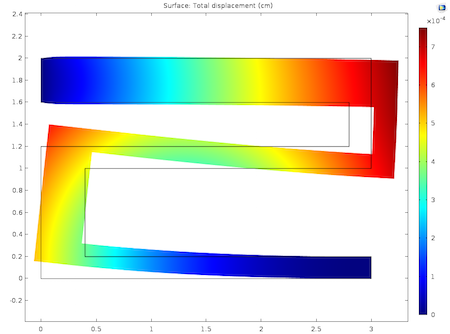 Previously on the blog, we introduced you to hygroscopic swelling, describing its impact on specific types of materials. With the Hygroscopic Swelling feature, you can model this important effect in COMSOL Multiphysics. Follow along as we guide you through the modeling process, highlighting a new multiphysics coupling feature available in version 5.1.
Read more
---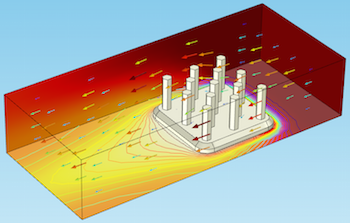 In recent posts, we have covered a variety of plot types used for postprocessing simulation results in COMSOL Multiphysics and the ways that they can help you understand and share your results. Now let's take a look at some tricks to simplify work in the graphics window.
Read more
---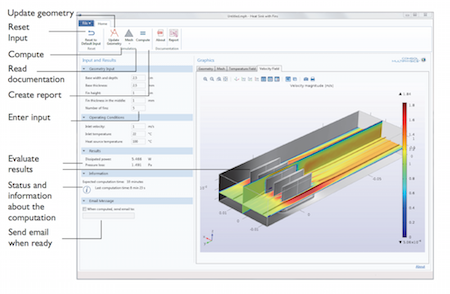 Heat sinks are components designed to cool off devices by dissipating heat. They can be used passively or in active cooling systems combined with fans for example. When optimizing heat sink designs, you can turn to simulation for guidance. But what if you could simplify the design process by embedding your model in an app? You can — and the Heat Sink with Fins demo app is here to get you started.
Read more
---
Get new posts by email
---
Categories
---
Tags