Ed Fontes | December 16, 2015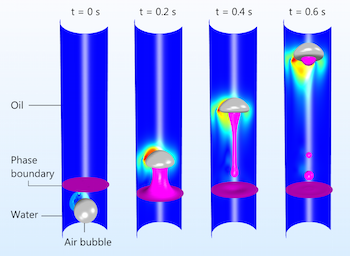 In COMSOL Multiphysics version 5.2, the CFD and Microfluidics modules include a new fluid flow interface for modeling separated three-phase flow. The model behind this fluid flow interface accounts for surface tension between each pair of fluids, contact angles with the walls, as well as the density and viscosity of each of the fluids. The phase field method computes the shape of the interfaces between the three phases and also accounts for interactions with walls.
Read more
---
Adjusting the focal length of a camera lens allows you to change your angle of view. Miniature lenses can achieve this change by using a method called electrowetting. Electrowetting involves changing the balance of forces at a contact point of a free surface and a solid by applying a voltage. However, focus is not obtained immediately due to oscillations in the free surface. Here, we investigate the optimal viscosity for critically damping the free surface when a voltage is applied.
Read more
---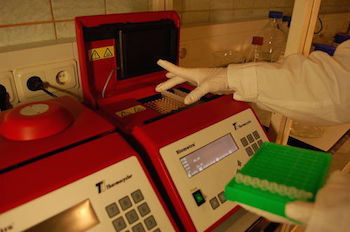 Polymerase chain reaction tests have many applications within medical and biological research. In the past, these tests have been performed within a laboratory setting due to their high power requirements and the slow speed at which results are delivered. Researchers at the University of California, Berkeley have developed a new LED-based polymerase chain reaction system that, with its simplicity and speed, could be used in point-of-care testing.
Read more
---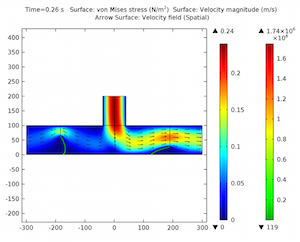 Microfluidic systems often rely on valveless pumps, as they are both gentle on the biological material and low in the risk of clogging. However, by design, this type of pump is not suitable for viscous fluids and systems with small length scales or low flow rates. To overcome this limitation, you can introduce a micropump mechanism that converts oscillatory fluid motion into a unidirectional net flow.
Read more
---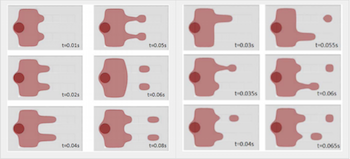 Microfluidic biochips have a variety of applications and are valued for their low cost, fast response time, and high efficiency. In the paper "Design and Simulation of High-Throughput Microfluidic Droplet Dispenser for Lab-on-a-Chip Applications", which was presented at the COMSOL Conference 2014 Boston, researchers designed a microfluidic biochip with an analog-to-digital converter. They used COMSOL Multiphysics software to understand the mechanism of the device and verify its function.
Read more
---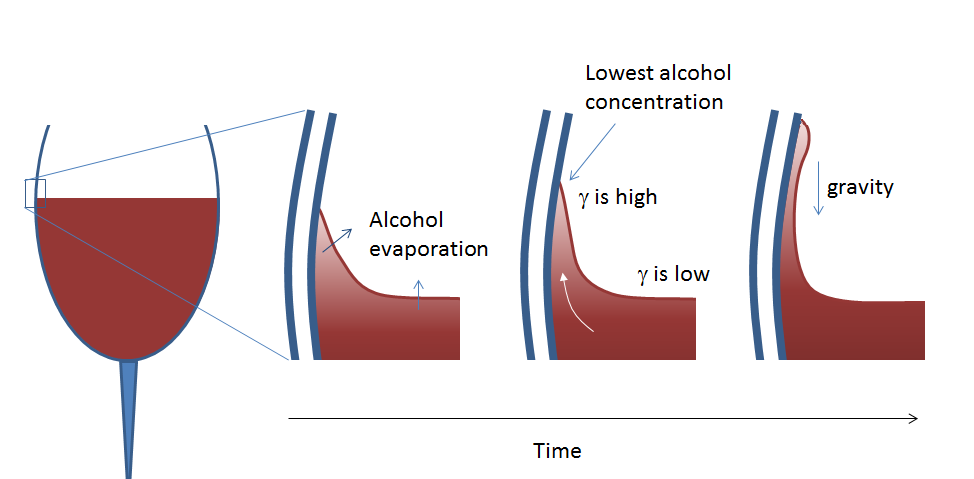 Try pouring some wine into a glass. Don't drink it yet — this is a scientific experiment. When you hold up your glass, you'll see what look like teardrops running down the sides. These tears of wine are caused by the Marangoni effect, which describes a mass transfer along the surface of two fluid phases caused by surface tension gradients along the interface between the two phases (for example liquid and vapor).
Read more
---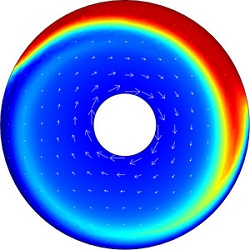 If you are interested in using COMSOL Multiphysics software to solve multiphase flow problems, you may be wondering which multiphase flow interface to choose. This is your guide to the six interface options available to you and when you should use them.
Read more
---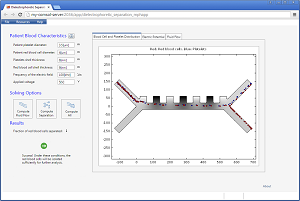 How can you use an electric field to control the movement of electrically neutral particles? This may sound impossible, but in this blog entry, we will see that the phenomenon of dielectrophoresis (DEP) can do the trick. We will learn how DEP can be applied to particle separation and demonstrate a very easy-to-use biomedical simulation app that is created with the Application Builder and run with COMSOL Server™.
Read more
---

Topological optimization is routinely used in the design and refinement of microfluidics devices. The process also comes in handy for modeling a Tesla microvalve.
Read more
---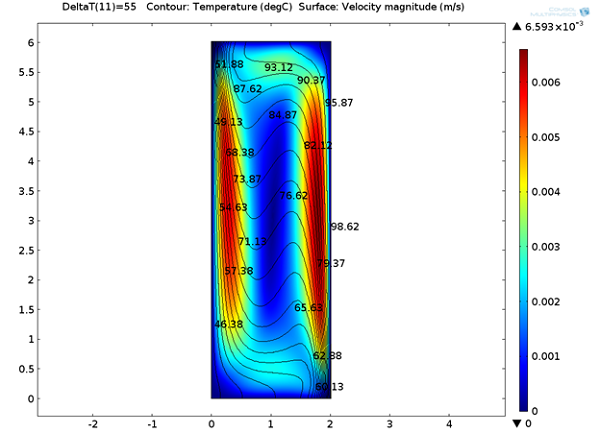 DNA is a complex molecule that contains instructions for life and often referred to as a "digital fingerprint" or code telling a cell what to do. DNA is often the only means for accurate testing and identification of biomolecules, cells, or even an entire person during forensic investigations. The need to be able to test for DNA, as quickly as possible, and even at the site where the sample is taken, is becoming more and more important.
Read more
---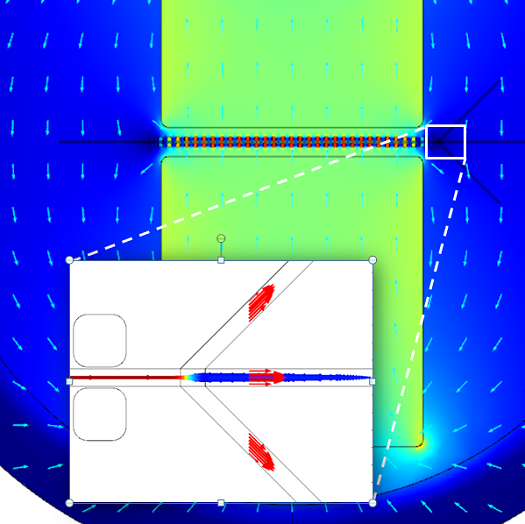 Before conducting certain blood sample analyses, researchers need to separate the red blood cell particles from the blood plasma. Using lab-on-a-chip (LOC) technology, red blood cell separation can be achieved via magnetophoresis, i.e. motion induced by magnetic fields. Since the magnetic permeability of the particles is different from the blood plasma, their trajectory can be controlled within the flow channel of the LOC device and thereby separated out from the fluid.
Read more
---
Get new posts by email
---
Categories
---
Tags