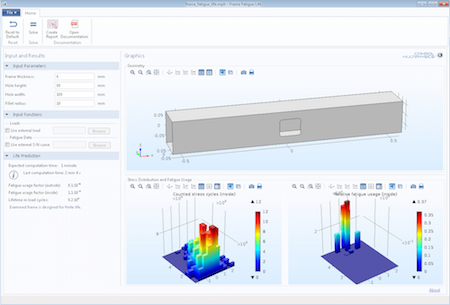 Simulating fatigue offers valuable insight into how stress can affect the longevity of a structure and its components. This can help identify potential design problems and pave the way for the development of a safer structure. Arriving at this solution, however, often requires running several simulations to test different scenarios. Our Frame Fatigue Life demo app demonstrates how simulation apps can save you time and energy in evaluating the impact of fatigue.
Read more
---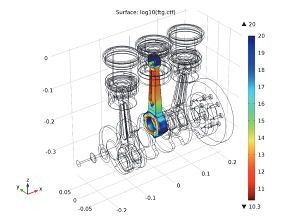 Reciprocating engines are used extensively for power generation in a variety of applications, most notably within the automobile industry. In the design process, it is important to ensure that all of the engine's parts can withstand high stresses and loads in order to maximize the operational lifetime. Here, we analyze fatigue in an engine's connecting rods.
Read more
---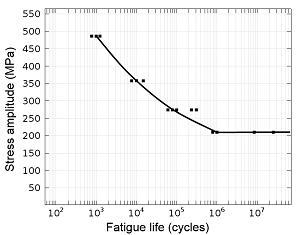 When simulating fatigue, you are faced with two main challenges. The first is to select a suitable fatigue model for your application and the second is to obtain the material data for the selected model. I recently addressed the first challenge in the blog post "Which Fatigue Model Should I Choose?". Today, I will address the second challenge and discuss how you can obtain fatigue model parameters.
Read more
---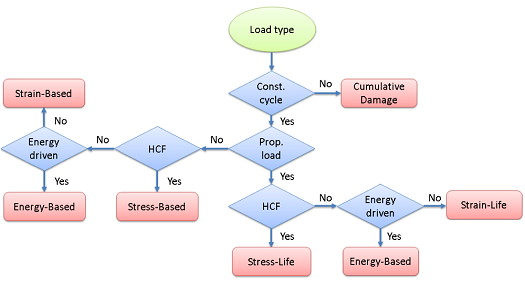 The most frequent question we get regarding the Fatigue Module is "Which fatigue model should I use in my simulations?" There is no straight answer to this question, since fatigue is not based on an exact differential equation, but on engineering observations that lead to different physical models. The applicability of each model can depend on factors such as material and loading type. Today, I will discuss different approaches for fatigue model selection and the applicability of the different models.
Read more
---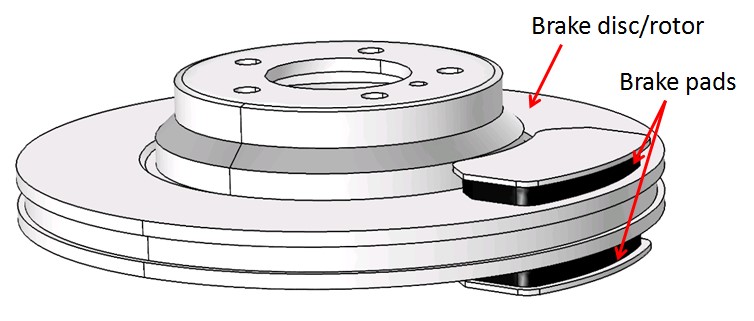 Today, we invite guest blogger Nagi Elabbasi of Veryst Engineering to share the work they performed on simulating wear in COMSOL Multiphysics. Using COMSOL Multiphysics, we implemented a wear model and validated it by simulating a pin-on-disc wear test. We then used the model to predict wear in an automotive disc brake problem. The results we found showed good agreement with published wear data.
Read more
---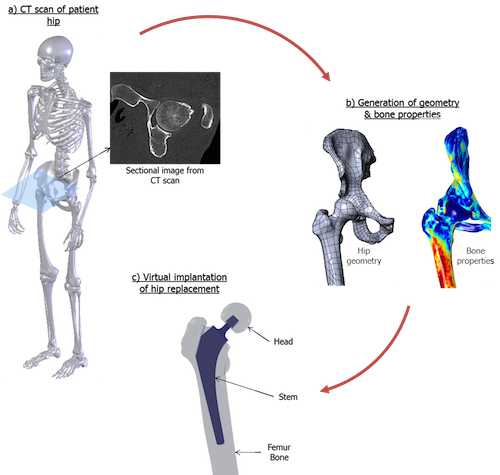 Modular orthopedic devices, common in replacement joints, allow surgeons to tailor the size, material, and design of an implant directly to a patient's needs. This flexibility and customization is counterbalanced, however, by a need for the implant components to fit together correctly. With parts that are not ideally matched, micro-motions and stresses on mismatched surfaces can cause fretting fatigue and corrosion. Researchers at Continuum Blue Ltd. have assessed changes to femoral implant designs to quantify and prevent this damage.
Read more
---

Engineers simulating fatigue in nonlinear materials are faced with two challenges. You must correctly represent the material behavior with a constitutive relation and find a fatigue model that captures the life-controlling mechanism. Both challenges require a thorough material knowledge. Today, we will address these challenges when modeling thermal fatigue in nonlinear materials.
Read more
---

Research on fatigue started in the 19th century, initiated following failing railroad axles that caused train accidents. In a rotating axle, stress varies from tension to compression and back to tension in one revolution. The load history is simple because it is uniaxial and proportional. Fatigue can then be evaluated with the S-N curve, also known as the Wöhler curve, which relates stress amplitude to a component's life. In many applications we deal with multiaxiality and non-proportional loading. In this […]
Read more
---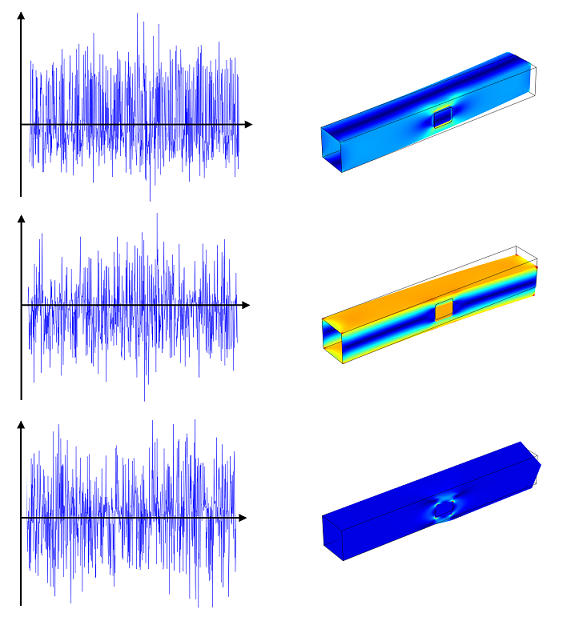 In many applications, loads applied to structures are random in nature. The sampling results of the structural response will differ depending on the data collection time. Although the stress experienced is not always high, the repeated loading and unloading can lead to fatigue. The engineering challenges in these types of applications are defining the stress response to the random load history in the critical points, and predicting fatigue damage. This is simulated with the Cumulative Damage feature in the Fatigue […]
Read more
---
If you've studied structural mechanics you're probably familiar with stories of planes falling out of the sky due to fatigue (no one wants to be the engineer who designed an airplane that crashed…). Jimmy Stewart made a famous movie about that, but different from the usual horror stories of fatigue is the accident in 1919 of a storage tank that burst in Boston, spilling molasses onto the streets at 35 mph (56 km/h). The Boston Molasses Disaster, as it's referred […]
Read more
---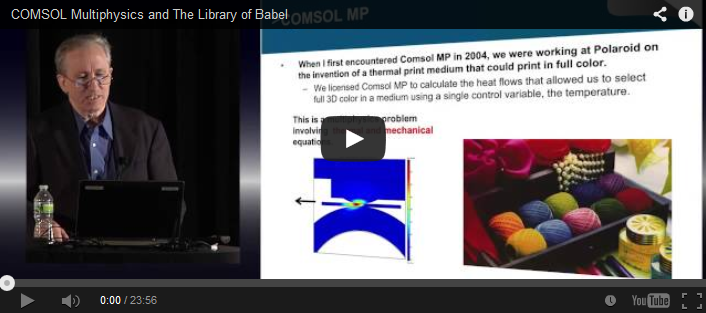 One of the differences between this year's COMSOL Conference, and previous years', is that this year we filmed a lot of it. During the next few weeks we will be publishing some of these videos for those that were there, to enjoy it once again, and for those that weren't to get a taste of what went on. To kick these all off, I'm proud to present the first keynote video, which takes us to Babel.
Read more
---
Get new posts by email
---
Categories
---
Tags