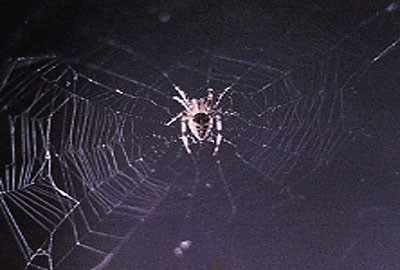 The main feat for any filmmaker is to captivate the audience into accepting a new reality, to entrance us in an illusion. This is particularly difficult for comic book movie producers, as breaking laws of physics risks also breaking the illusion. Animators of The Amazing Spider-Man 2 tried hard to comply with physics — and they succeeded.
Read more
---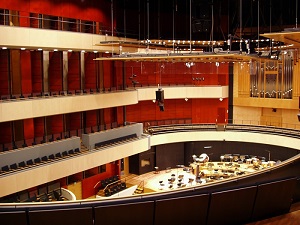 Picture yourself on a deserted beach, eyes closed and just listening. It's a windy day in September. Seagulls circle around a rock formation, the waves break up into foam. It starts to rain, so you record a sound snippet on your cell phone for later. You consider playing the clip on your car stereo, but you don't, because you know it just isn't the same thing. Besides the breeze and the ocean smell, what's the difference? Let's talk room acoustics.
Read more
---
When you hear the term hologram, what is your initial thought? Many people may associate the word with the rising use of human digital projections within the entertainment industry. Holography as a whole, however, has practical applications in various areas. Let's take a closer look at how this technology works and how researchers are utilizing it today.
Read more
---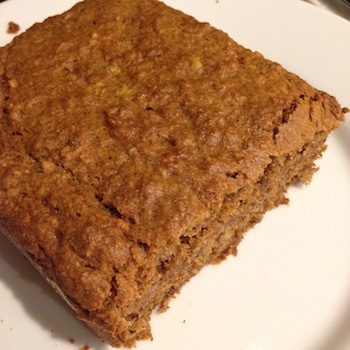 Baking is just like chemistry class, except you get to eat the results. Today, we narrow in on one ingredient in particular: sugar. More than just a sweetener, sugar serves several other purposes in baking. For one, it keeps our baked goods moist thanks to its hygroscopic properties.
Read more
---
Ed Fontes | September 10, 2014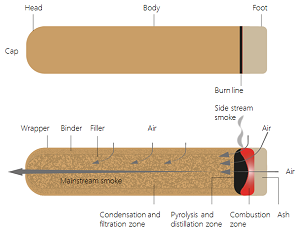 As a chemical engineer, I can't just smoke a cigar and leave it at that. Here, I investigate the anatomy, structure, and chemical process zones of a cigar and show you a simple model of the temperature distribution of the smoke in a cigar as well as the concentration of oxygen.
Read more
---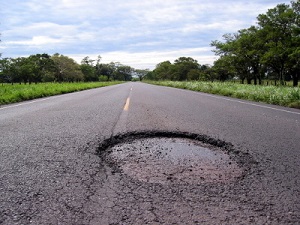 Due to their hazardous nature, potholes are often addressed quickly using temporary repair methods. These short-term fixes tend to be inefficient, however, requiring additional future repairs. Infrared pothole repair is one method that could offer a more durable solution.
Read more
---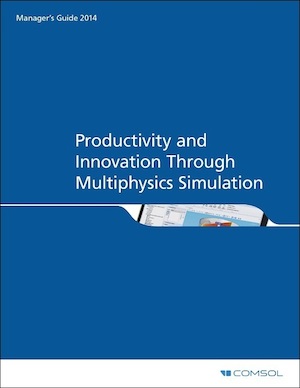 We recently created a new resource for all of you managers working in research and development and product engineering. The Manager's Guide to "Productivity and Innovation Through Multiphysics Simulation" features several high-tech companies and how they used multiphysics simulation to improve design workflow, which brought their innovative products to market on time and within budget.
Read more
---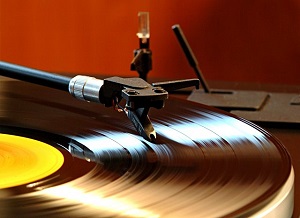 Since their arrival on the music scene in the 1930s, vinyl records became a staple in the recording industry. While their use decreased due to digital recording methods becoming more dominant over the last couple of decades, this older medium continues to be valued for its unique and rich sound. Let's take a closer look at this method of analog recording.
Read more
---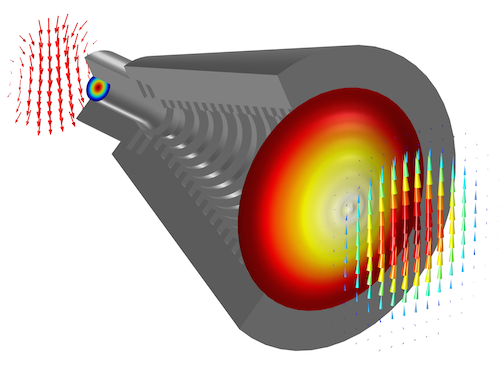 We've blogged about how you can save time setting up your electromagnetic models by using symmetry, anti-symmetry, and periodic boundary conditions. Today, we'll show you a model that takes advantage of axisymmetry — a conical horn antenna model.
Read more
---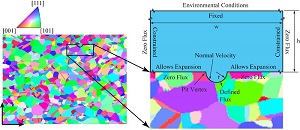 Billions of dollars are spent each year in the U.S. to repair corrosion damage. To help reduce the high cost of corrosion, engineers at the Naval Research Laboratory (NRL) in Washington, D.C. are using multiphysics simulation to gain a better understanding of the fundamental mechanism. A successful research outcome at NRL will establish the correlation between metal microstructure, corrosion, and mechanical strength. Material designers could then develop stronger, corrosion-resistant materials using this new information.
Read more
---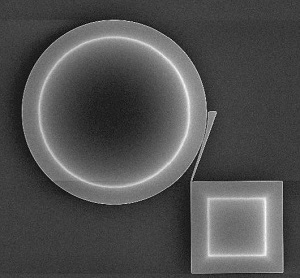 Micromechanical sensors are crucial to many standard commercial products in nanoelectronics and nanomechanics. These are sensors that are so small they operate on the nanoscale, with parts measuring in billionths of a meter. Researchers at the University of Alberta are exploring ways to find the effective mass — the mass of a particle when reacting to a force — of micromechanical sensors in a faster way. This measurement is key to performing thermomechanical calibration.
Read more
---
Get new posts by email
---
Categories
---
Tags