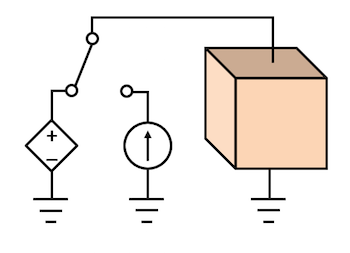 If you've ever worked with the Terminal boundary condition in COMSOL Multiphysics, you know that this electrical boundary condition can apply a current or voltage, among other options. But did you know that you can also dynamically switch between excitation types during a transient simulation? This is useful if you are trying to model a current- or voltage-limited power supply, for example. Today, we will look at how to implement such a switching behavior.
Read More
---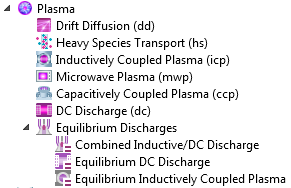 Plasmas can exhibit a large variety of properties. There are plasmas with high and low ionization degrees, as well as those with high and low pressures and hot and cold temperatures. Different equations and modeling approaches are necessary for each kind of plasma. This blog post gives an overview of the different plasma types and shows when to use which of the interfaces available in the Plasma Module.
Read More
---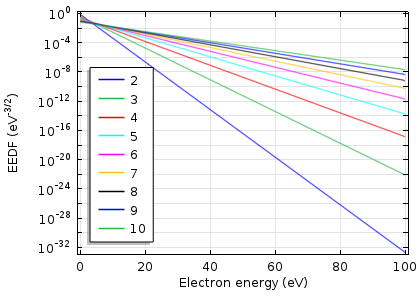 The electron energy distribution function (EEDF) plays an important role in plasma modeling. Various approaches can be used to describe the EEDF, such as Maxwellian, Druyvesteyn, or using a solution of the Boltzmann equation. Today, we will demonstrate the influence the EEDF has on a plasma model's results. Additionally, we present a way to compute the EEDF with the Boltzmann Equation, Two-Term Approximation interface.
Read More
---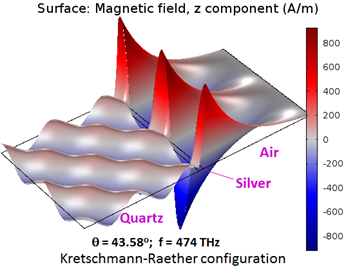 We've just got another finished article and layout back for COMSOL News and it looks as great as the others, but for different reasons. We usually ask a couple of our partners to write an article for COMSOL News to provide users with some more technical background to modeling. AltaSim Technologies, who are certified consultants and even run courses in COMSOL, have written an article about surface plasmon resonance.
Read More
---