Pole vaulting is one of the most difficult events to master in track and field. Athletes must be able to run fast, be strong enough to elevate their body by holding the pole, and have excellent body control in order to change position while airborne. Analyzing the science behind this sport offers greater insight into the mechanisms that ensure success.
Read more
---

Say you're riding a bicycle and someone gives you a push from the side. To quickly stabilize yourself, you turn the handlebar of the bicycle in the same direction to counteract the fall. While riders do this instinctively, what's fascinating is that our bicycles can do the same thing. Modern bicycles are designed to be self stable; they're good at keeping balance while moving uncontrolled. Let's take a look at how we can simulate this effect in COMSOL Multiphysics.
Read more
---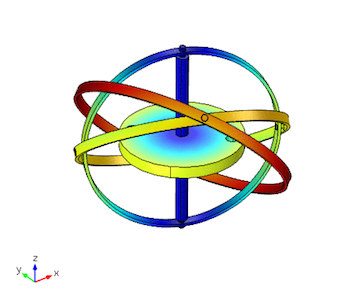 After recently encountering the equations of motion for rotating bodies for the first time, one of my sons came home with a number of interesting questions. His questions brought about a flashback, as I remembered sharing this sense of confusion when studying mechanics many years ago. In today's blog post, I will present two COMSOL Multiphysics models — one of a gyroscope and one of a spinning top — that illustrate the remarkable properties of rotating bodies.
Read more
---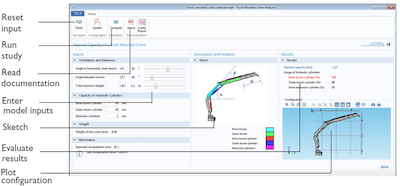 Truck-mounted cranes are designed to handle heavy loads. With this in mind, manufacturers and engineers look to optimize the machine's payload, or carrying, capacity. Simulation apps can help expedite the optimization process by extending simulation capabilities into the hands of those who are not experts in simulation through a customized and intuitive interface. Our Truck Mounted Crane Analyzer demo app shows the benefits of this approach.
Read more
---

Lightweight and portable washing machines are great to use in situations where you do not have access to traditional washing machines. Yet problems may occur when a varied distribution of clothing causes walking instability in these machines. We tested for walking instability during the spin cycle of a portable washing machine and used an active balancing method in an attempt to remove this instability.
Read more
---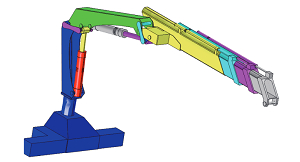 Truck-mounted cranes are often used for load handling. In many cases, this involves carrying heavy materials, which can exert large forces on various parts of the crane. See how simulation can help identify the impact of these forces and enhance the crane's operation.
Read more
---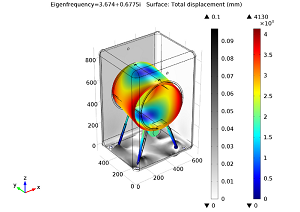 The nonuniform distribution of clothes within a washing machine can produce notable vibration and noise. Modeling the dynamics behind this movement and sound can be a valuable tool in optimizing the design of these common household devices.
Read more
---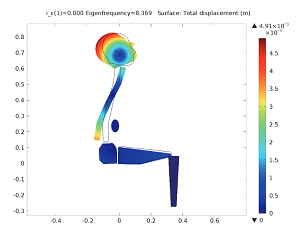 Depending on their magnitude and frequency, vibrations can be a source of discomfort and even pain for the human body. The impact of these vibrations is surely felt, but wouldn't it be interesting to visualize how different parts of the human body respond when placed in such an environment? We introduce you to a multibody model that enables you to analyze the body's dynamic response to vibrations.
Read more
---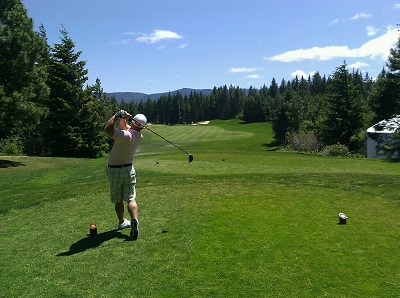 How well you can strike a golf ball is not only determined by your muscle strength, but more importantly — it is influenced by several other factors involved in the mechanics of your golf swing. Let's see how a multibody analysis of a golf swing can be used to improve the outcome of your stroke.
Read more
---

Cars come with either an automatic gearbox or a manually operated one, a stick shift. With a manual gearbox, we use the stick shifter very frequently while driving the car, yet we hardly ever think about the way the mechanism works. Here, we investigate how it works and what forces are acting on it when submitted to a very common load case — selecting first gear — with the help of a COMSOL Multibody Dynamics model of the gearshift mechanism.
Read more
---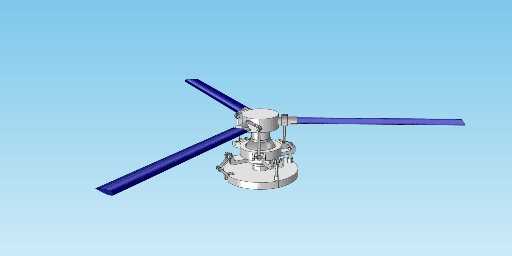 A swashplate mechanism, used in a helicopter to control the pitch of the rotor blades, can be easily simulated using the Multibody Dynamics Module available in COMSOL Multiphysics. This module enables simulation of an assembly of flexible and rigid bodies, together with physical phenomena from fluid, heat, and electrical applications, among others. Here, we will show you a model to convey how a swashplate mechanism works and at the same time analyze the stresses and deformation in the flexible rotor […]
Read more
---
Get new posts by email
---
Categories
---
Tags