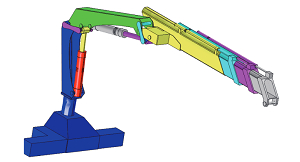 Truck-mounted cranes are often used for load handling. In many cases, this involves carrying heavy materials, which can exert large forces on various parts of the crane. See how simulation can help identify the impact of these forces and enhance the crane's operation.
Read more
---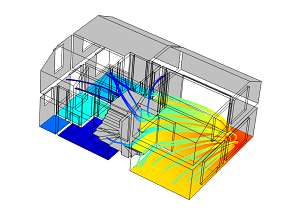 When inside a room — a conference room, concert hall, or even a car — everyone has an opinion of when the "acoustics" are good or bad. In room acoustics, we want to study this notion of sound quality in a quantitative way. In short, room acoustics is concerned with assessing the acoustics of enclosed spaces. The Acoustics Module of COMSOL Multiphysics has several tools to simulate the acoustics of rooms and other confined spaces. I will present those here.
Read more
---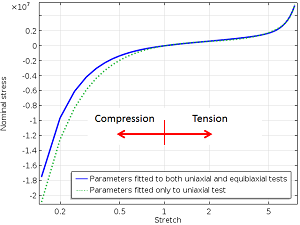 We often get requests of the type "I would like to just enter my measured stress-strain curve directly into COMSOL Multiphysics". In this new blog series, we will take a detailed look at how you can process and interpret material data from tests. We will also explain why it is not a good idea to just enter a simple stress-strain curve as input.
Read more
---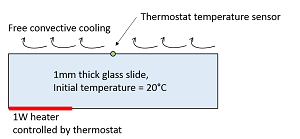 A thermostat is a device that senses the temperature of a system and uses this information to control the system's heaters, or coolers, to keep the temperature close to a desired setpoint. While there are many different types of thermostats, we will focus today on one that turns a heater either on or off based upon two setpoints. This is known as an on-off or a bang-bang controller, and it can be implemented with the Events interface in COMSOL Multiphysics.
Read more
---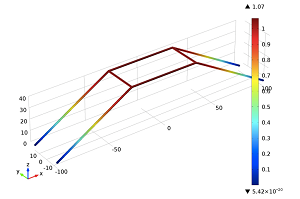 Space frames have been used as the foundation for the construction of many modern buildings, from the Louvre in France to Globen in Sweden. When designing space frames, we need to asses the risk of instability.
Read more
---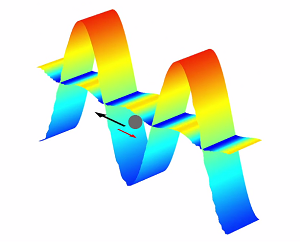 Acoustic radiation force is an important nonlinear acoustic phenomenon that manifests itself as a nonzero force exerted by acoustic fields on particles. Acoustic radiation is an acoustophoretic phenomenon, that is, the movement of objects by sound. One interesting example of this force in action is the acoustic particle levitation discussed in this previous blog post. Today, we shall examine the nature of this force and show how it can be computed using COMSOL Multiphysics.
Read more
---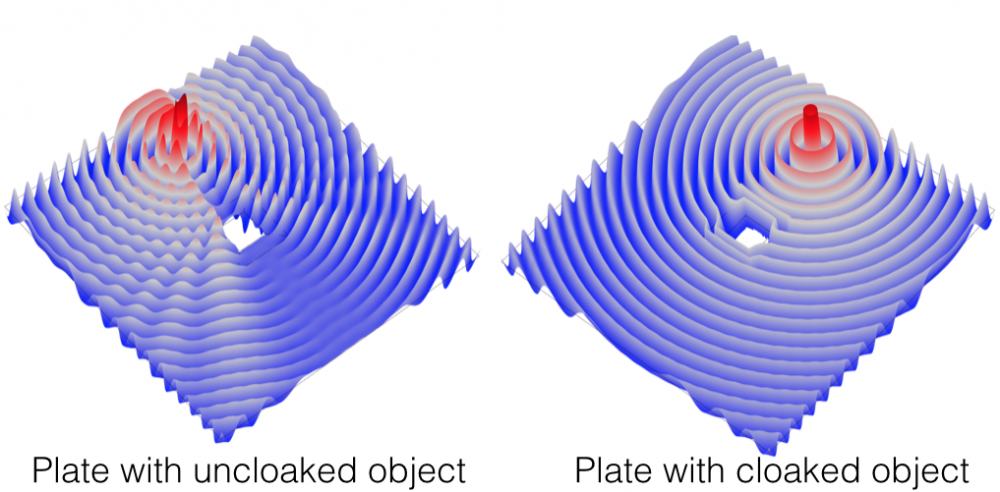 Previous work on cloaking for flexural waves in elastic plates presented limitations and near invisibility. Now, a research group in Europe has figured out a new theoretical framework to both overcome the limitations and achieve exact cloaking for flexural waves in Kirchhoff-Love plates. To visualize and test the quality of the cloak, they ran COMSOL Multiphysics simulations.
Read more
---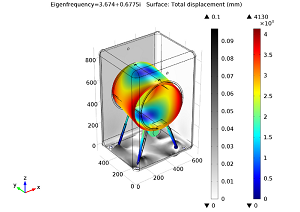 The nonuniform distribution of clothes within a washing machine can produce notable vibration and noise. Modeling the dynamics behind this movement and sound can be a valuable tool in optimizing the design of these common household devices.
Read more
---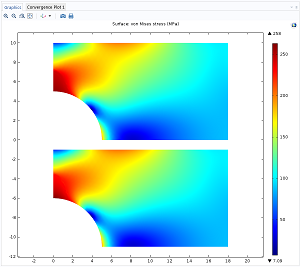 Nonlinear elastic materials present nonlinear stress-strain relationships even at infinitesimal strains — as opposed to hyperelastic materials, where stress-strain curves become significantly nonlinear at moderate to large strains. Important materials of this class are Ramberg-Osgood for modeling metals and other ductile materials and nonlinear soils models, such as the Duncan-Chang model.
Read more
---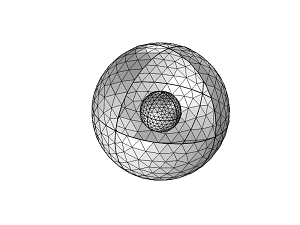 In the past, I've received regular requests for the ability to check the view factors used by COMSOL Multiphysics. How accurate are they? What is the impact of a given parameter (mesh size, radiation resolution, etc.) on their accuracy? Good news: Version 5.0 provides new operators for postprocessing that correspond to the operators used to generate surface-to-surface equations. Allow me to demonstrate how to compute geometrical view factors.
Read more
---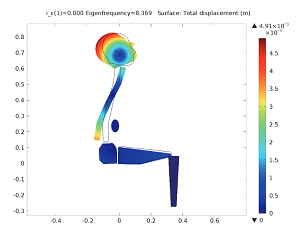 Depending on their magnitude and frequency, vibrations can be a source of discomfort and even pain for the human body. The impact of these vibrations is surely felt, but wouldn't it be interesting to visualize how different parts of the human body respond when placed in such an environment? We introduce you to a multibody model that enables you to analyze the body's dynamic response to vibrations.
Read more
---
Get new posts by email
---
Categories
---
Tags